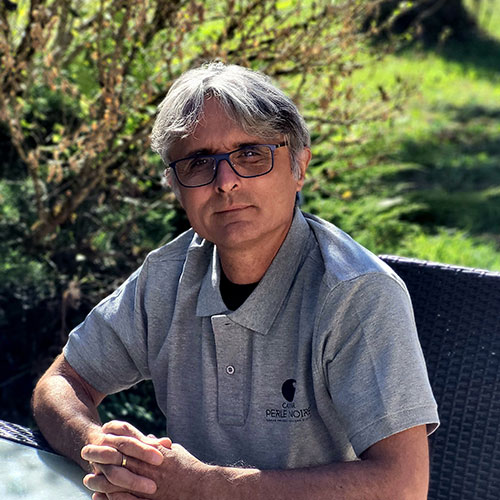 Frédéric Vidal
Founder and Aquadem chief executive in 1997
Creator of the Caviar Perle Noire brand,
Agronomic engineer (ENSA Rennes),
Halieutics and Ichthyology specialist,
Passionate about aquatic biology, he is over thirty years experienced in aquaculture.
He worked for Ifremer* and, in particular, has taken part to the birth and development of "farmed shrimp/king prawn" secto on 5 continents.
Then, he will throw himself into sturgeon farming in Maine et Loire in 1997, and will move in Dordogne to find there a water corresponding perfectly to the production of a quality caviar.
*Ifremer (French institute that undertakes research and expert assessments to advance knowledge on the oceans and their resources, monitor the marine environment and foster the sustainable development of maritime activities).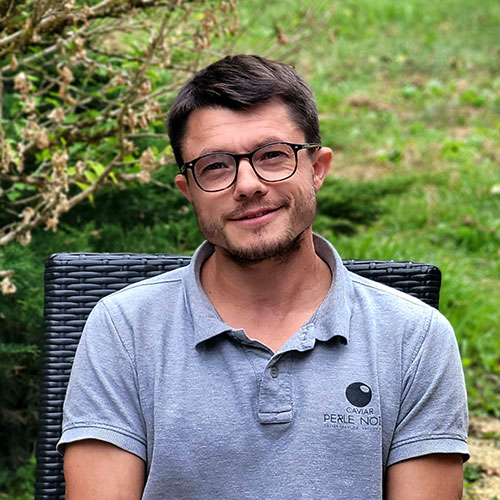 Joakim DELAUNAY
Production manager
Titular of an Aquacole BTS* and ten years' experience,
Joakim is responsible for fish-farming and sturgeon farming.
He takes greatest care of 50 000 residents.
He is also in charge of the sturgeons' selection intended for caviar production.
*Advanced vocational training certificate, taken at the end of a two-year higher education course.
Anthony EZQUERRO
Caviar manufacturing specialist/ Master Ripener
Aquaculture team
Seven days a week at least one team member is present in the fish-farming to watch over the well-being of the sturgeons.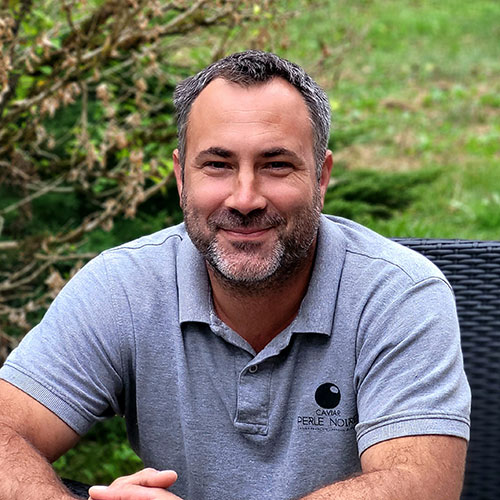 Maxime ROUET
Aquaculture technician
Ultrasound specialist
William PICARD
Aquaculture technician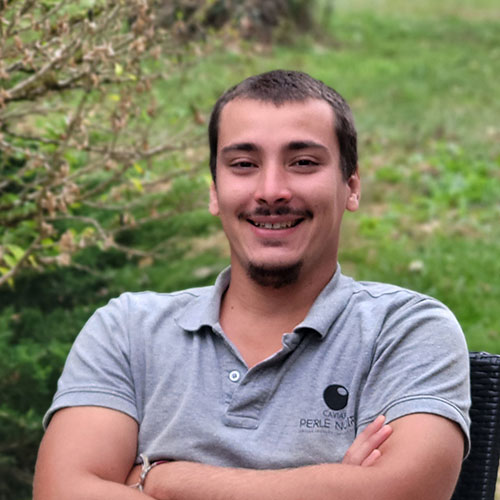 Axel DUFIEF
Aquaculture technician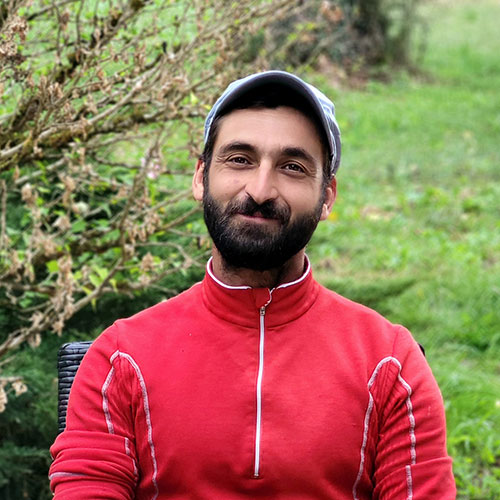 Stéphane GARCIA
Aquaculture technician
John TRIKET
Product Manufacturing Technician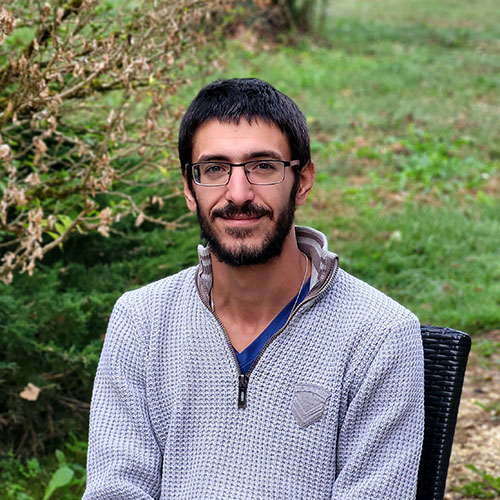 Pierre ABRAM
Maintenance technician
The Administrative And Commercial Team
Margaux IMPEDOVO
Centre restaurants and Professional points of sale manager Alf South of France
(+33)6 81 89 51 25
margaux.caviarperlenoire@gmail.com
Isabelle FERRAND
Restaurants and Professional points of sale manager France Center & Paris
(+33)6 44 22 39 61
isabelle.caviarperlenoire@gmail.com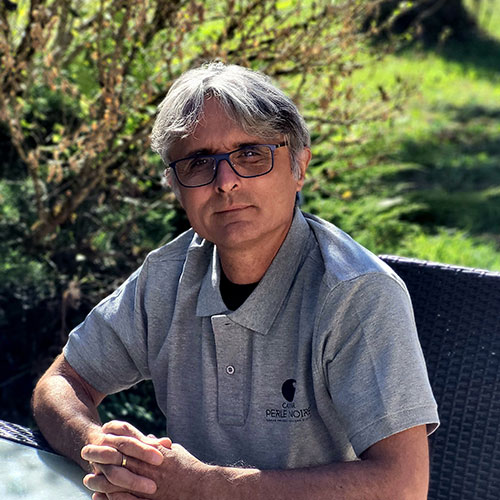 Frédéric VIDAL
Export restaurants and Professional points of sale manager
(+33)6 89 65 80 41
frederic.vidal@caviar-perle-noire.com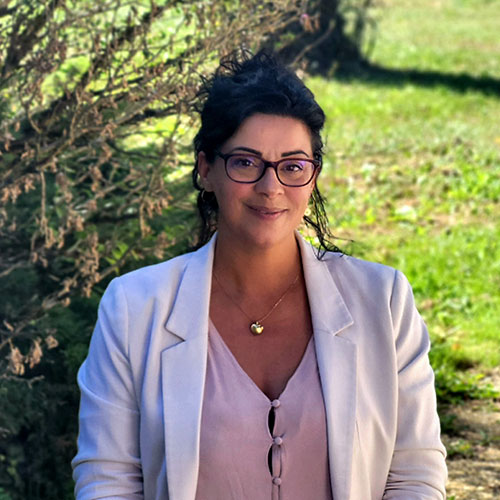 Emilie PEYRE
Individuals sales manager & Community manager
+33 (0)7 89 00 15 17
emilie.caviarperlenoire@gmail.com
Claudine MANDROU
Administrative & Financial manager
(+33)5 53 29 68 13
claudine.caviarperlenoire@gmail.com
Christophe GERMAIN
Logistic manager
(+33)6 49 29 31 32
contact@caviar-perle-noire.com